Cold or seasonal allergies \ Say goodbye to acne
theBespoke\\ ForOne
CTV YOUR MORNING: IS IT A COLD OR SEASONAL ALLERGIES?
Trees are in full bloom and so are seasonal allergies. Even though you might assume that you don't have allergies, they can develop over time.
Check out my tips for determining when you have a common cold vs environmental allergies in this segment of Your Morning on CTV recently along with more optional reading from their CTV News on line team.
Watch the CTV Your Morning segment.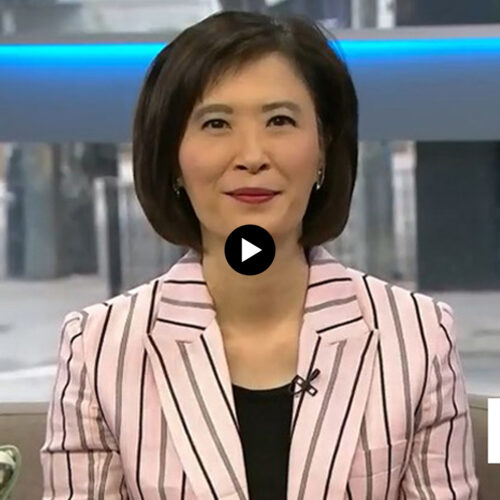 WATCH SEGMENT
theBespoke\\ MediBeauty
SAY GOODBYE TO ACNE
Are you struggling with acne? Are you tired of trying countless products and treatments with no success? Look no further than the HydraFacial Clarifying treatment series, a true acne antidote.
A recent study published in the Journal of Clinical and Aesthetic Dermatology (JCAD) has shown that the HydraFacial Clarifying treatment series is highly effective in improving active acne vulgaris. All participants in the study reported clearer, less inflamed skin after receiving a series of clarifying treatments with HydraFacial's vortex fusion device and blue LED light.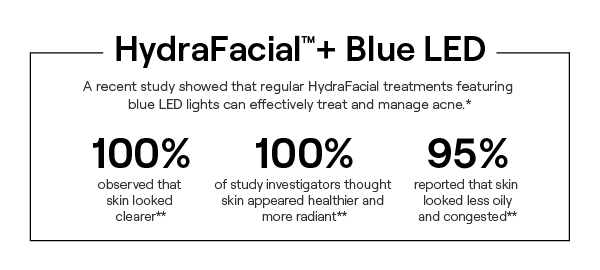 Achieve clearer healthier skin after your first visit with:
1) HydraFacial Clarifying treatment: Non-invasive and painless treatment that cleanses, exfoliates, and treats oily congested skin.
KEY INGREDIENTS:
• Salicylic acid: Deeply cleanses, dissolves excess oil, and purifies the pores.
• Green tea extract: Calms and soothes redness.
2) Blue LED light therapy: Blue wavelengths between 400-470nm are used to target and kill the acne causing bacteria while reducing inflammation and preventing future breakouts.
LEARN MORE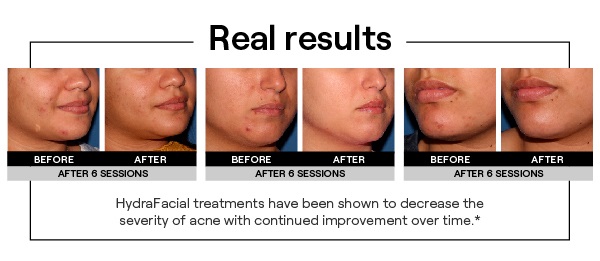 What sets the HydraFacial Clarifying treatment apart from other acne treatments is its comprehensive approach:
• Reduces oil production
• Unclogs pores
• Reduces inflammation
• Deeply cleanses the skin
• Exfoliates the skin
• Prevents future breakouts
This multi-faceted approach delivers excellent results and can be customized to meet your individual needs.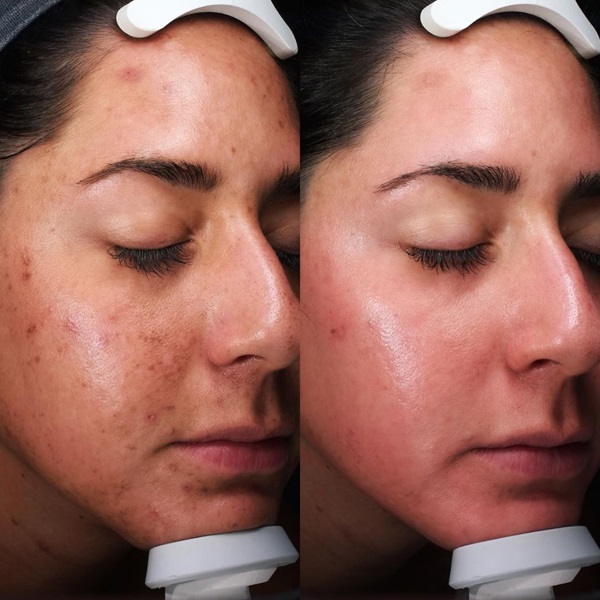 Say goodbye to acne and hello to clearer, healthier-looking skin. Book your appointment today and see the difference for yourself.
*Results observed in a limited study of 20 patients when HydraFacial Clarifying Treatment with blue LED lights was performed every 2 weeks over the course of 12 weeks. HydraFacial treatments are intended for use on intact skin only and should not be used for active acne such as severe, inflammatory acne. HydraFacial treatments should not be used over acne cysts and are not recommended for severe acne scarring.
**Study investigators' observations after 6 HydraFacial Clarifying treatments over the course of 12 weeks.
BOOK APPT
We offer wellness solutions that are tailored to individuals by bringing together innovators and specialists that span from head to toe, surface to cell, and at home to at work.
CONTACT US