Bugs & Shots \ CP24 Wellness Wednesdays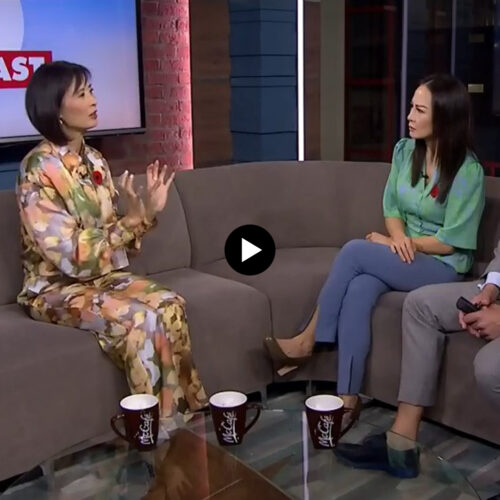 I'm thrilled to be back live in the studio. Bell Media has asked me to support their Wellness Wednesdays on CP24 Breakfast. This Wednesday was the start of what I hope will be a more robust relationship as their 'health and wellness contributor'.  It's wonderful to be back on CP24 – though I must admit that the morning show is tougher (getting up to get the TV game face on at 430 am!).  I got my 'training' on this platform years ago, until it was sold from Rogers to Bell. The Tiger Doctor persona is what I'll be projecting – check out the video!
WATCH VIDEO
theBespoke\\ ForOne
We are about to go into a Tripledemic: the flu, the coronavirus and respiratory syncytial virus (RSV) which will cause a surge of patients seeking treatment at hospitals that are already stretched to the limit and beyond.
ABOUT COVID
BQ1.1 and XBB variants, both of which are variations of Omicron seem able to get around our immunity to cause an infection.
◦ BQ.1 family accounts for about 17% of cases in US – doubling time is very fast – around one week. This variant has driven up cases in European countries.
◦ XBB just arrived in North America. However, in Singapore, it caused a significant wave even though a huge percentage of the population is vaccinated.
◦ Fortunately, these two variants don't cause severe disease.
ABOUT THE FLU
We always look at how the flu season has gone in Australia and New Zealand. They were slammed! And we are already at a 3% positivity rate in North America – which is higher than usual for this time of year.
TAKEAWAYS
1. Even if the shots don't perfectly prevent infection, you won't get as sick. Your symptoms will be milder, and they won't last as long.
2. Reducing infections decreases the chance of lowering your immune system to get the other viruses.
3. Lastly, we all don't want more COVID infections. Each round of infections will increase our risk of developing Long COVID.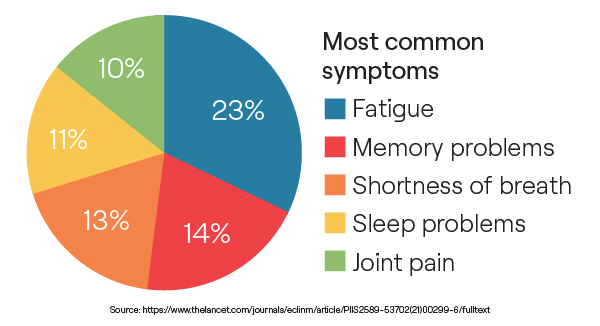 Lesser known, but impactful:
• IBS symptoms
• Skin rashes
• Hair loss
• Anxiety and depression
WHAT CAN WE DO TO AVOID GETTING SICK?
1. Don't go to school or work if you are sick – avoid spreading germs
2. Wear a mask indoors – don't be shy
3. Get BOTH the flu shot and COVID-19 boosters now (can be taken together if you want to)
• The flu shot this year is a decent match for the flu variants that are circulating
• The COVID-19 variant booster – either Moderna or Pfizer will help – both have some Omicron DNA to improve immunity against the newer variants.
If you've recently had COVID-19 (less than three months) it is recommended that you wait to get your booster. You should wait 3 to 6 months after your last booster or infection.
We offer wellness solutions that are tailored to individuals by bringing together innovators and specialists that span from head to toe, surface to cell, and at home to at work.
CONTACT US